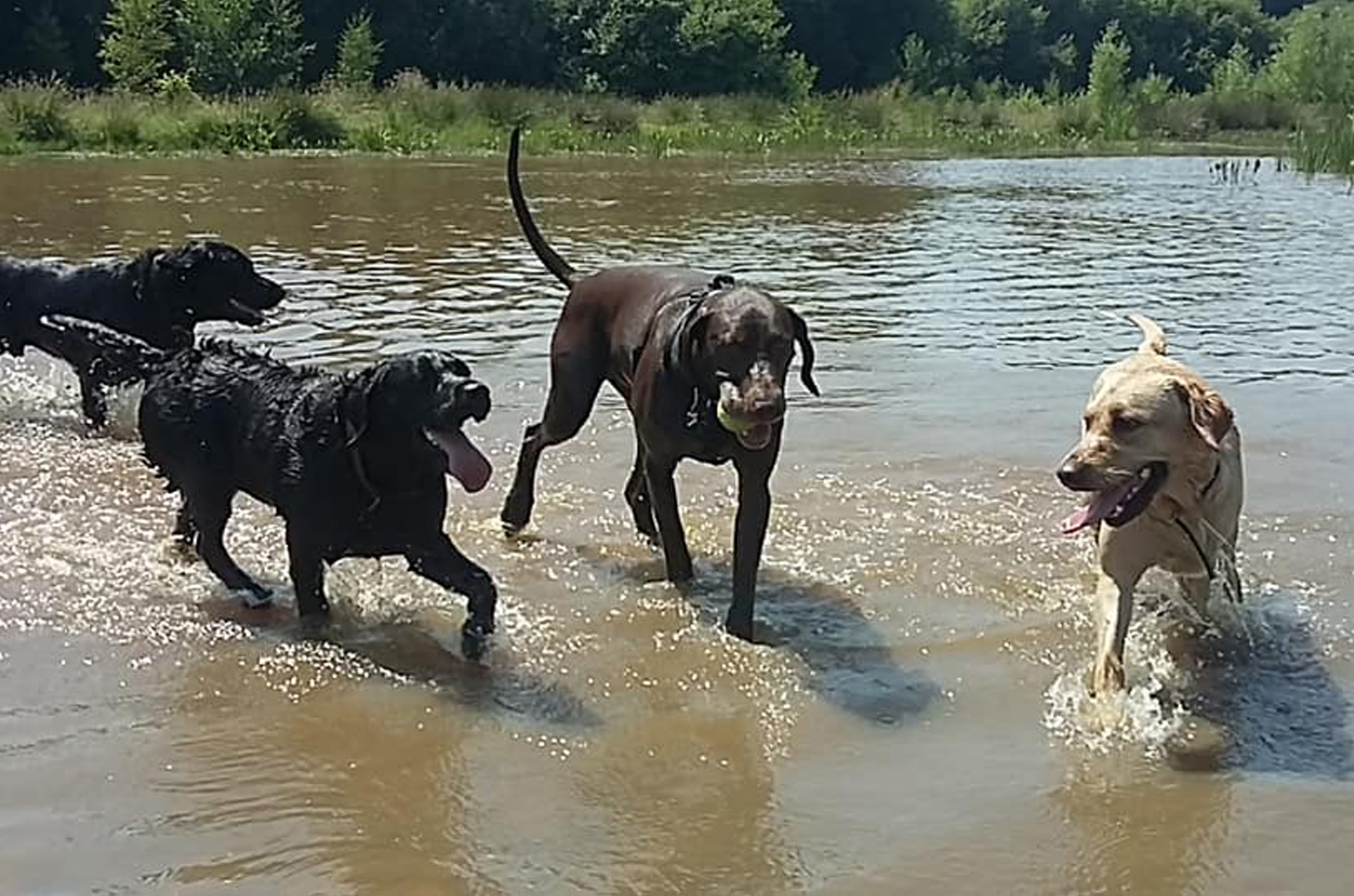 I've always had a passion working with animals, which drove me to start my own pet service business.
Having had a natural affinity with dogs since a small child, I have carried this forwards and have built on that throughout my career.
I first volunteered for my local veterinary practice when I was 14, until l when I finished college at 18. I completed a National Diploma in Animal Welfare qualifying with 3 Distinctions. I continued onto University where I studied Veterinary Nursing, however, during this time I began to realise my passion was primarily in dogs and their behaviour.
I volunteered with Guide Dogs for 6 years, where I learnt all about training and behaviour before becoming employed at the National Breeding Centre. An important part of this role was to study my puppies in the nest course as well as studying and participating in mating, whelping, puppy care and development. I also completed a Dog Handling course.
Due to a move,  I then continued on to become a supervisor at a busy boarding kennels where I raised the star rating from half a star to a 5 star establishment, a fantastic personal achievement. I completed an online course in canine behaviour with a 90% pass. After working here for three years I decided to start my own business Boopee and Friends.
I am currently continuing my studies with the IMDT (Institute of Modern Dog Trainers) with hopes of becoming a qualified Trainer by the end of this year.